(S037E077) Previous Episode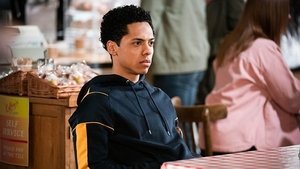 Aired On 2021-05-14
Gray sees red as his plan unravels, and Karen reaches breaking point when she receives hate mail. Nancy has a scare whilst babysitting Albie.
Next Episode (S037E078)
Airs On 2021-05-17
Bernie is knocked back. Mick is given courage. Martin is jealous of Ruby's new recruit. Dotty badmouths Sonia to Tiffany as Sonia hears it all.
Cuenta la vida doméstica y profesional de los habitantes de la ciudad ficticia de Walford, situada en el East End londinense. A lo largo de sus 32 temporadas ha ganado 268 premios y aun sigue en antena.