(S03E017) Previous Episode
Aired On 2019-03-26
A history of Beth and Randall through the ages.
Next Episode (S03E018)
Airs On 2019-04-02
Rebecca helps Kate and Toby care for baby Jack. Zoe and Kevin look after Tess and Annie. Randall and Beth consider how to move forward.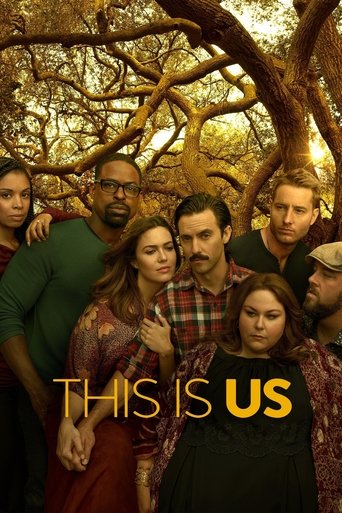 Esta provocativa y honesta serie sigue a un grupo de personas bastante particular que, de pronto, ven cómo sus vidas se entrelazan unas con otras de las maneras más curiosas posibles, explorando sus propios conflictos, privaciones y dificultades. Pronto descubren que muchos de ellos comparten elementos comunes en sus vidas (algunos de ellos cumplen año el mismo día), incluso más de lo que cualquiera de ellos podrían esperar. This is Us es una serie que mezcla elementos de comedia y drama, y en la que los personajes deben lidiar con los aspectos difíciles de la vida, demostrando que el amor es una fuerza imparable y que los humanos son capaces de resistir más de lo que creen.