(S010E01) Previous Episode
Aired On 2020-01-19
Sorry, we don't have a plot summary for this eposide yet.
Next Episode (S010E02)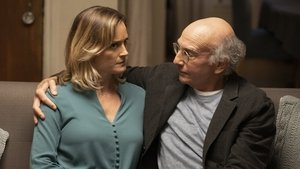 Airs On 2020-01-26
Sorry, we don't have a plot summary for this eposide yet.
Hay personas que parecen haber sido maldecidas con la ley de Murphy: si algo tiene la posibilidad de salir mal, saldrá mal. Larry David se considera una de ellas. El creador y productor de Seinfield, una de los programas más laureados de la historia de la televisión, se interpreta a sí mismo en esta rompedora serie donde, en un ambiguo punto entre la realidad y la ficción, seguimos su día a día que se desarrolla entre celebridades y gente de la calle que nunca sabemos si están o no interpretando un guión. Somos así testigos de su peculiar y ácida visión de todo lo que le rodea y de su don para convertir situaciones cotidianas como ir al cine o atender una llamada telefónica en verdaderos despropósitos. Larry David, ganadora de un Globo de Oro a la mejor comedia y nominada a veinte premios Emmy, parte de un planteamiento completamente subversivo que la convierte en la serie más divertida y corrosiva de los últimos años. Diferente a cualquier otra cosa que se pueda ver hoy día en televisión.