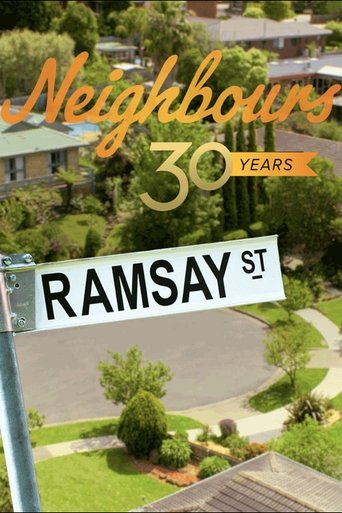 Con 31 años en antena y 6.790 episodios emitidos, es uno de los grandes éxitos de la televisión de las antípodas. Lo curioso de esta telenovela, que cuenta las andanzas de los habitantes del suburbio conocido como Ramsay Street, es que en sus inicios fue cancelada por el canal de televisión en el que se dio a conocer. Sin embargo, la cadena Network Ten le dio una segunda oportunidad y se convirtió en todo un pelotazo. Kylie Minogue formó parte del elenco de actores durante dos años en los 80.
Season 5 Episode List
Release Date: 1989-01-17

Bronwyn has a new boyfriend. Noelene arrives to collect Toby, but her new husband tries to hit Toby, much to Joe's horror.