(S050E014) Previous Episode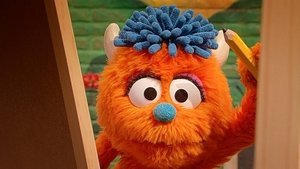 Aired On 2020-02-15
Rudy feels upset when he "ruins" a drawing. Alan encourages him to keep trying, and Rudy eventually creates a new picture inspired by his mistake.
Next Episode (S050E015)
Airs On 2020-02-22
Charlie is counting everything on Sesame Street so the Count decides to leave, thinking he's not needed anymore. But there's too much to count for Charlie on her own so she asks for the Count's help. Charlie explains that she loves to count but she could never take his place. The Count agrees to stay and he and Charlie continuing counting together.
Barrio Sésamo fue una serie de programas infantiles emitidos por la primera cadena de TVE, entre 1979 y 2000. Aunque todos tuvieron el mismo esquema de tele-teatro infantil, con actores (en el caso de los protagonistas, disfrazados) acompañados de tiras de guiñol, sólo las dos primeras entregas eran productos de la familia Henson. El Barrio Sésamo español incluía los sketches del programa en el que se había basado, el Sesame Street (1969) del creador estadounidense de marionetas Jim Henson, en el que diversos personajes de guiñol acabarían por convertirse en auténticas estrellas del mundo del espectáculo y el show-bussiness.
Writing:
Joan Ganz Cooney
Lloyd Morrisett
Stars: